Ready to work
The power of people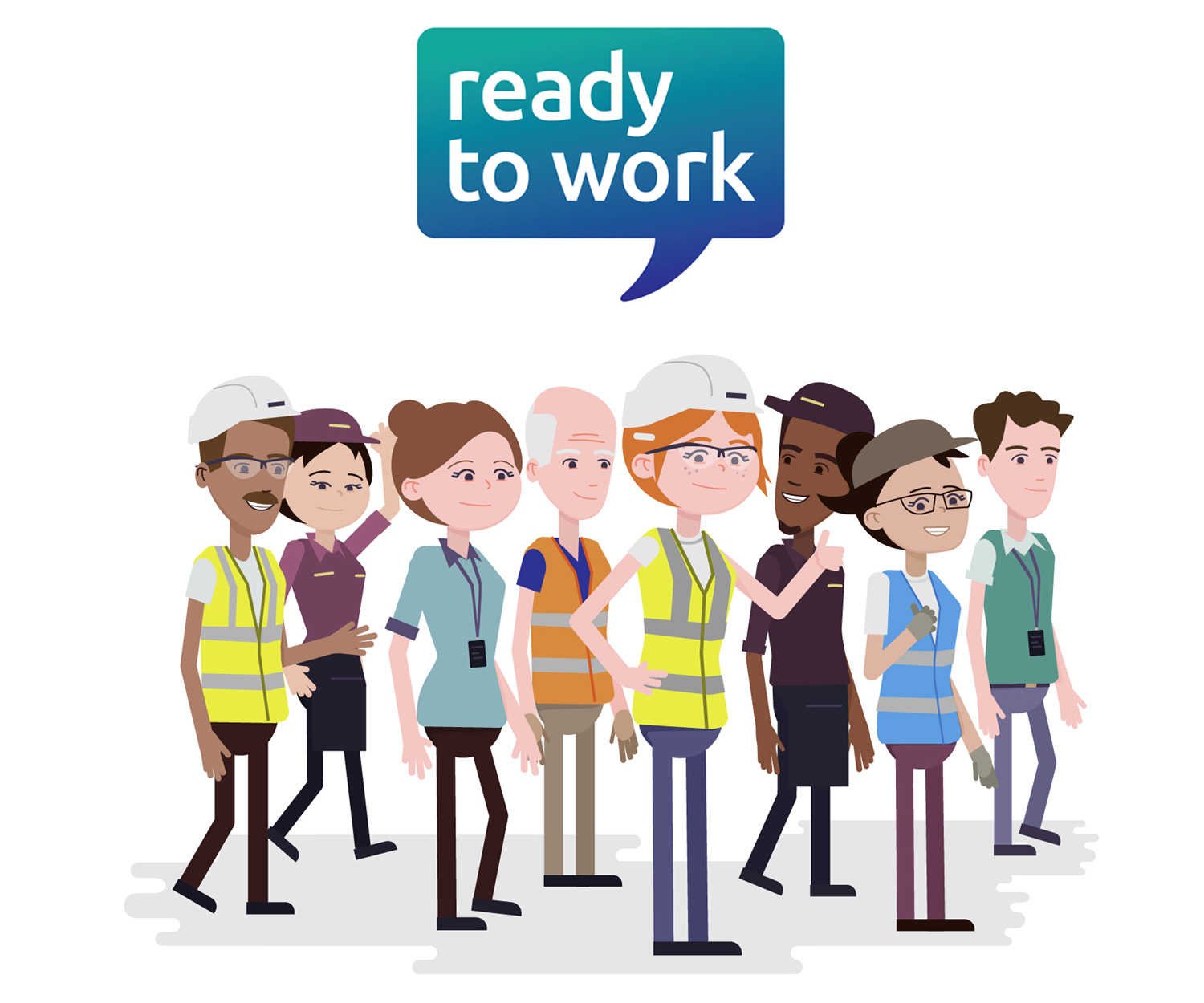 This platform web application had huge ambitions from the outset. Founder Simon Moorcroft recognised the logistical challenges faced by employees when joining a new company and wanted to create an online, onboarding service with a difference.

Simon came to us with an incredibly exciting brief. He had a ground-breaking concept and needed us to create a strong brand identity as part of his launch strategy for Ready to Work. With the luxury of a blank canvas, we designed a visual identity and developed a clearly differentiated, customer-oriented proposition.

Working alongside Simon, we managed the development of the website and animated explainer video, created concise content and a clear tone of voice across all platforms. With Ready to Work in position to go live, the next stage was to take this revolutionary onboarding service to market.
We relish the opportunity to work with entrepreneurs and start-ups, and today Ready to Work is the new specialist in onboarding, having successfully set itself apart from other competitors within the industry.